The House System
Every student is part of their own House. The Houses compete against each other in the Olympiad. The Olympiad is a series of competitions throughout the year and across different subjects where points can be won.
The winning House is crowned in the finale of the year – Sports Day! Learn more about each House below.
Boudicca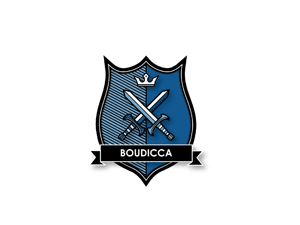 Boudicca was a Celtic Queen of the Iceni Tribe who lived in Norfolk. She is famous for her fighting spirit and determination - never to give in to the Romans.
She is lauded for her bravery and endeavours and remains a significant historical figure to this day. Her courage is encapsulated in her final speech, recorded by the Roman historian, Dio Cassius:
'I was whipped by the Romans when they tried to take our lands and now I am fighting for my freedom. Think how many of us are fighting and why. We must win this battle or die. Let the men live as slaves if they want. I will not'.
Boudicca House has a reputation for being very competitive! We regularly excel on the sports field and in the class room, winning the Sports Day Cup and the House Cup many times in the past. We also believe in congeniality, working closely with other houses at the Academy to reach the common goal of great success in all that we do.
I am very proud to be your House Leader for Boudicca, a House that is friendly, positive thinking and adopts a growth mindset.
Mr Needs
Head of Boudicca House
Cavell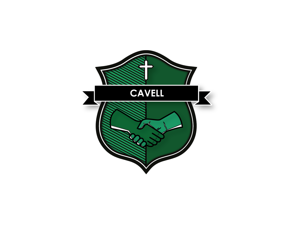 Cavell House, also known as Team Green, is named after Edith Cavell a Norfolk born Nurse who showed extreme bravery in World War One.
Edith Cavell was famous for showing kindness and compassion to anyone who needed it and did not discriminate against people who needed help – she was arrested for helping injured German soldiers alongside the British ones but continued to believe that doing the right thing was the most important thing regardless of the consequences.
In Team Cavell, we value this compassion and morality. Our 'shield' shows two hands clasped together. This represents the kindness, support and connection that we show each other and, like Edith Cavell, extend to those beyond our team.
Cavell House may not win everything, often being more concerned with supporting others to focus on personal gain! We have our moments of glory however and love celebrating achievements and successes in our morning assemblies. We are the House that everyone is proud to be a part of.
Mr Bastick
Head of Cavell House
Kett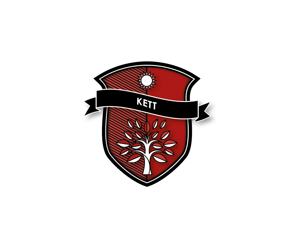 Being part of Team Kett is all about the aim for continual improvement and strive to becoming that little bit better than the day before.
The person that we are named after, Robert Kett, was the leader of Kett's rebellion. Robert Kett was a land owner who put up fences to enclose his land. This caused anger and outrage and when the locals came to rebel and tear down the fences, instead of fighting, Robert listened to their hardship and grievances and decided to tear down the fences and become the leader of the cause, marching from Wymondham to Norwich, gaining massive following along the way. We are proud to be a part of Team Kett, as we believe his compassionate actions match our school's ethos of CARE.
As part of Team Kett, we are a team, a community and we take every opportunity to recognise our successes and share and support each other during our hardships. We have a mantra and that is to take every opportunity to "maximise the positives and minimise the negatives". We know we cannot control what the other Houses do, but by controlling our own actions and being the best versions of ourselves, we can ensure that we are the House that sets the standards and that we are time and time again, the House that the others need to try and beat!
Mr Curtis
Head of Kett House
Nelson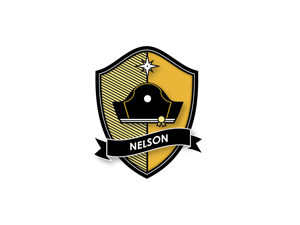 Vice-Admiral Horatio Nelson was born on 29 September 1758, at a rectory in Burnham Thorpe, Norfolk, England. Nelson attended Paston Grammar School, North Walsham, until he was 12 years old, and attended King Edward VI's Grammar School in Norwich.
Nelson followed his Uncle in joining the Royal Navy and rose rapidly through the ranks. He served with leading naval commanders of the period before obtaining his own command at the age of 20, in 1778.
His inspirational leadership, grasp of strategy, and unconventional tactics brought about a number of decisive British naval victories, particularly during the Napoleonic Wars. He is widely regarded as one of the greatest naval commanders in history.
Nelson house has a rich history of success in both sports, the arts and academia. We consistently compete for the top position in the inter-house Olympiad competition, excelling in events ranging from inter-house sports, charity and creative writing.
Members of Nelson house are supportive and fully endorse the Academy values of CARE. Nelson has a strong student body who strive to make positive impacts on Academy life.
I am very proud and protective of all the members of Nelson house, both past and present. I especially enjoy seeing younger siblings of former Nelson students join the same House, having had the traditions passed down from older brothers and sisters.
Nelson has a fantastic group of staff and students who all work together to achieve great things!
Mrs Biggs and Mr Griffiths
Head of Nelson House