News
Year 11 Leavers' Hoodies and Yearbooks
Posted on 10th Mar 2022
It is tradition that, in their last term, Year 11 get to vote on their favourite hoodie design that they then get the option to purchase with a chosen nickname on the back.
This year, the winning vote was for this design (it will of course have 22 on the back).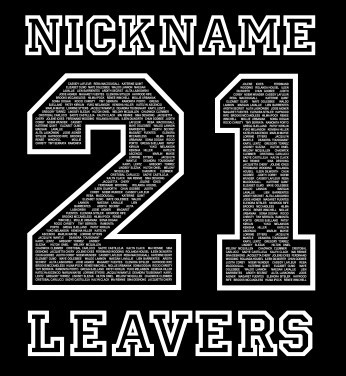 We are aiming to have all of the hoodies produced and delivered to the Academy in time for leavers' day so that students can wear them in the afternoon.
The yearbook is also a big favourite amongst year 11 and is now available to order.
Please do not miss out and order in good time. The individual profile pictures in the yearbook will be the most recent school photo that we have on file. Students are encouraged to upload any other photos of their time with us at Attleborough Academy. These can be photos of sporting activities, school trips or any other events that we have held since they have been with us.
The yearbook is a fabulous memento to cherish and look at with affection for years to come!
The website to order hoodies and yearbook is www.menoyearbooks.com
All students have been given their login details.